busybecca*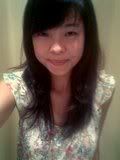 This time,
I wonder what it feels like,
to find the one in this life,
The one we all dream of,
but dreams aren't just not enough.
So I'll be waiting for the real thing,
I'll know it by the feeling,
The moment when we're meeting,
will play out like a scene,
Straight off the silver screen.
Screams

The way to love anything is to realize that it might be lost.
shops!
blackmarket 19 Jalan Pisang S199084 (along Victoria Street)
hide&seek
trolley
doinkydoodles
runway-mayhem
Thursday, February 25, 2010
im done with all the lies . here comes my freedom , school , work , money and friends ! to all friends out there , im sorry that you were and was neglected by me . sincerest apologies !



i am sooooooo looking forward to the near future !