busybecca*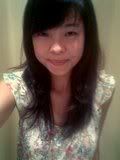 This time,
I wonder what it feels like,
to find the one in this life,
The one we all dream of,
but dreams aren't just not enough.
So I'll be waiting for the real thing,
I'll know it by the feeling,
The moment when we're meeting,
will play out like a scene,
Straight off the silver screen.
Screams

The way to love anything is to realize that it might be lost.
shops!
blackmarket 19 Jalan Pisang S199084 (along Victoria Street)
hide&seek
trolley
doinkydoodles
runway-mayhem
Wednesday, May 28, 2008
hmm , its been long since i've updated my blog.
fired ..... oh boy .

but im doing good .
tattooed again . got two jobs at a time .
tomorrow going tpy hub for my first one .
this weekends , queensway shoppin centre for the other .
hmm , im so busy and im lovin it ! muahaha .

stress again .....

school is stressin me out bcs it's 5k a year !
oh my .......

going off again , for not long i guess .


=p loves tattoos !