busybecca*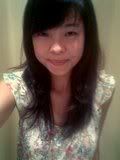 This time,
I wonder what it feels like,
to find the one in this life,
The one we all dream of,
but dreams aren't just not enough.
So I'll be waiting for the real thing,
I'll know it by the feeling,
The moment when we're meeting,
will play out like a scene,
Straight off the silver screen.
Screams

The way to love anything is to realize that it might be lost.
shops!
blackmarket 19 Jalan Pisang S199084 (along Victoria Street)
hide&seek
trolley
doinkydoodles
runway-mayhem
Thursday, February 26, 2009
Tuesday, February 24, 2009
i think i made up my mind by enrolling o lvl at dhobyghaut's bmc .
ooooh bored !!!!
finally downloaded left4dead .
but abit scared to play . donno all the controls and stuff .
haiyo !
anyway , came by this website ,
totally cool .
http://www.kevseow.com/
check it out if ya want .
Friday, February 20, 2009
went to eat Manhattan Fish Market at whitesands ,
the service totally sucks ! and my aglio olio is too salty ,
even for myself a salt lover .
anyway , after my horrible lunch we head to Qsw .
and bought my top !!
so happy !
and had pizzahut for dinner .

jus finished 2pieces of ytd leftover pieces ,
later going over gram's place for dinner .

maybe meetin marshmallow later after my dinner .
or tomorrow .

gosh , i am so sleepy . donno why i wake up kinda early jus now .

( yawn !!) i am gonna take a nap now .

Thursday, February 19, 2009
anyway , bought 2 new books today too .
namely , Lois Lowry Gathering Blue &
Mary E. Lyons Letters From A Slave Girl The Story Of Harriet Jacobs .
loves*


after i recieved the news about me not getting into ite ,

had dinner at Tao's Restaurant , Paradiz Centre , Selegie Rd .
it was terrific . 7 course set dinner at $29.80 per pax .


Starters : Bacon & Mushroom Gratin
& Roasted Mushroom


Salads

: Fruit Salad &
Prawn Roll With Pork Floss


Soups : Cream Of Mushroom
& Cream Of Pumpkin


Main Entrees : Marinated Lamb Cutlet
& Baked Atlantic Flounder With Cheese
Desserts : Creme Brulee
& Greentea Icecream


Beverages : Ice Rose Apple Tea
& Ice Summer Peach Tea

so freaking full after it .
as all the food was at their best .
we planned to visit Tao's Restaurant every 2wks !

got a new cap a few days back !
(♥)


hmm , anyway , either later on or sat
having dinner with marshmallow .

next mon gonna hunt for private school with o lvl course .


lately , jus downloaded DjMaxFever psp ,
only tried out a few times as some of the files are corrupted .
and am hooked to a ds game ,
Professor Layton & The Curious Villagers .

(♥)


Wednesday, February 18, 2009
Monday, February 16, 2009
someone jus complement on my playlist ,

i know , i love it too !
we had NewYorkNewYork .
pizza and cheese fries .
then got home and rest .
played PC games .
buyin movie ticket to 'The Pink Panther 2' .
got home and made clockby recyclin boring dvds .
last night , played guitar hero til 3am then sleep .
pretty early already . hahahs .
anyway , tomorrow is such a .... day for me .
i donno how to describe it .
cos tomorrow i will be inform whether i get into any ite , which i hope that i dont .
tomorrow will be meetin marshmallow for lunch too .
hais , which means that tomorrow may or not be a good day .
argh , i am soooooo nervous .
now im gonna play one round of guitar hero
tata~
Friday, February 13, 2009
foul mood !
everybody leave me alone !
especially guys .
*apologise that im so cranky now .
menses !!
Tuesday, February 10, 2009
she is my beloved tues date !!
met her around 3+ ,
she had mos burger ,
chat over it .
went for walks ,
or should say shopping !!
then had my lunch .
club sandwich
not so nice toast
bought this !
(♥)
Sunday, February 8, 2009
soooooooooooooo happy !!
meeting marshmallow tomorrow !!!!!
no plans yet , so far .
today havin dinner for the
last day of new yr with my dad side family .
movin back home soon .
gonna concentrate on my studies , seriously .
sooo tired nowadays .
(♥)
really loving my own playlist .