busybecca*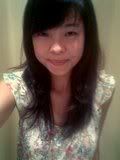 This time,
I wonder what it feels like,
to find the one in this life,
The one we all dream of,
but dreams aren't just not enough.
So I'll be waiting for the real thing,
I'll know it by the feeling,
The moment when we're meeting,
will play out like a scene,
Straight off the silver screen.
Screams

The way to love anything is to realize that it might be lost.
shops!
blackmarket 19 Jalan Pisang S199084 (along Victoria Street)
hide&seek
trolley
doinkydoodles
runway-mayhem
Thursday, May 28, 2009
NO SEAFOOOD

& NO SHOPPING
it's killing me to the every living cells of my body !!!
though it's 2 weeks more at most !
and i've tolerated for 3 weeks .
but what gotta give ,
gotta give .
o fuck .
i really cant stand it anymore !!!
look at all this !
o fuckkkkk !
im dying !
___________________________________________________
anyways , tomorrow's my aunt chalet ,
bet im gonna snack on whatever seafood ,
just alittle !!
cant wait for next wed !
suddenly ,
have the urge to go get my driving license .
=]
jus thinking about it*
Wednesday, May 27, 2009
this fri , aunt's chalet
sat , dinner with beachies
then maybe J's bbq with D .
next wed , K chalet .
june6 , helping G .
june10 , 98.7 at the beach !
so many things coming up , so happy .
Saturday, May 16, 2009
oooooooooooooh .
i want my beach vball routine !!!!!!!!!!!!!!!!!!
argh ........... freaking miss the beach !!
oh man ....
=[
the only good things now is that my tatts and piercing
are totally annoying me with the itchiness .
fish !!
but my stud is able to move alittle !
faster heal faster heal !
anyway , forget to post this little catty .
craving for sooo many things that i cannot eat now .
seafood !!!!!!!!!!!!!!!!!!!!!!!!
and i want starbucks too .
oh man , i feel so miserable this whole week ,
and it will continue for at least a month .
but i will try to tolerate it ,
for the sake of good recovery of my piercing !!
T.T
anyway , tomorrow heading down to
marina square to hunt down shorts for my big ass !
and then to boon lay to find FX2 regarding my irritating hp prob .
i want Nokia E75 !
cost around 600-700 bucks for new set !
oh man .
and then , going Japan on July23rd with Joseph ,
Margaret and Chengyang !
Her b'day is 1day after mine !
so cool.

the only only only thing that im super looking forward to is beach !!!!!!!!!!!!!!

Wednesday, May 13, 2009
red riding hood took her basket of fruits and left !
mother's day was normal .
still got alittle tan from sat beach
tho i bought the sunblock and did apply !
marshmallow couldnt meet me ytd .
it's ok . there will be another day then .
mon , i was an extremist !
really fuckin pain !
and then ,
totally a fun mon !!
muahahahs .



Thursday, May 7, 2009
oh fcuk !
red riding hood is in the house !
yo yo , fcuk off .
argh !!
ytd had dinner at the shop next door .
forgotten to pic the main course
but here's the fruit salad yoghurt .
sunday , mother's day ,
not really celebrating it as grandpa not feeling well ,
so visitin him instead .
but gonna draw a card for mummy .
watched star trek today ,
no comments ,
that reddy girl is pulling my mood down down down !
but still lookin forward to sat !!
gonna get sunblock for sure .
tatt and piercing on mon !
J piercing her monroe tgt with my naval !
then gonna miss a month of beach , argh !
maybe next tues meetin marshmallow .
and oh ya , got this up .
drew it myself !!
Tuesday, May 5, 2009
well spent weekends .
sun met WL around 7 ,
shopped for her clothing .
ate cafe cartel again .
chat til 11
then decide to join her
for Kbox with her colleagues .
monday
had Roti Kirai for dinner
together with gadogado
then helped them with colourin the hook
decided to BeachVBall every Sat as a routine !
i always love enjoying something i love .
esp when it's not done for a long time .
but gotta get sunblock ,
gotta protect my tatts .
might get a naval within this month !
(♥)
Saturday, May 2, 2009
woke up at 8.20am ,

first thing in my mind was reminding myself that i gotta bring vball ,
reached there 10mins earlier without the vball !!
so dumb !
they went to eat first then went to get mineral water .
vball today was better than last week as the weather was cooler ,
went down to the sea with A and the rest , finally !! =]
then ate pastamania for dinner !
later on , in the late afternoon ,
meeting WL again !!
hmm , cant wait .
hais , honestly , im not really happy today .
i donno how to describe it here .
now waiting for marshmallow to call me !!
Friday, May 1, 2009
so tired this few days ,
been helping out with the new shop .
last sat went beach ! finally , something that i adore loads .
A told me something that i really felt bad for .
she told me that i've already fly her 5 planes in total when i asked .
im really sorry , i didnt realised .
then sun met WL for dinner at Cafe Cartel ,
we chatted til the shop closed ,
starbucks closed , took last train
and even passed her own last bus home .
sorry to have made you take cab with our chitty chatty .
tomorrow , beach again !!
im gonna make it my routine ,
it's my way of relax and enjoyment !
next sat will be joinin them for dinner .
sun meetin WL in the late afternoon !
so happy that my weekends are being well spent .
hais , really stressed over with my studies !
it's killing me .
havent been catchin up with my family for 3wks or so .
and gotten myself a suicidal decision that i gotta live with .
trying to accept it .
(♥)
a few weeks back ,
passed ryan the stuff that i bought for him .
he totally love it .
seein him so happy , i gave him 2big hugs .
really really delighted to see him . =]