busybecca*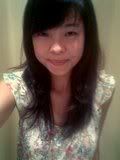 This time,
I wonder what it feels like,
to find the one in this life,
The one we all dream of,
but dreams aren't just not enough.
So I'll be waiting for the real thing,
I'll know it by the feeling,
The moment when we're meeting,
will play out like a scene,
Straight off the silver screen.
Screams

The way to love anything is to realize that it might be lost.
shops!
blackmarket 19 Jalan Pisang S199084 (along Victoria Street)
hide&seek
trolley
doinkydoodles
runway-mayhem
Friday, January 30, 2009
currently at my cous place .
spendin time . doing nothing actually .
lotsa pics but sooooo lazy to update and blog about this few days .
busy with cny and my school enrollment .
hmm . got lotsa things in mind .

anyway , tomorrow meeting marshmallow !!
finally .

and finally , created a playlist of songs for myself !!
loving it . all my fav kinda songs .
hope anyone readin my blog , really enjoy and appreciates it .

i hope i cant get into any ite , so i can retake my o lvl as a private candidate

soooooooooo bored .
Saturday, January 24, 2009
no m375or747 pro3575per at47titu357de o74f talkin .
how884 am i 647supp84866osed to not s76tay in, it's co75m647468plic573ated .
*jus remove the number if ya concerned .
Thursday, January 22, 2009
(♥)
the day before ,

when i got up i saw this .
went shoppin with HP
and bought a shorts ,
wanted skirt and a top for new yr .
i've recieved the long wanted msg !!!!
(♥)
The Soup Spoon's
roasted pumpkin soup
& chix tikka(at the back)
cock-a-dood
&thai chix verm sal .
a necklace and heels .
(♥)
later on in the afternoon ,
getting my nails done . =]
cant wait .
Tuesday, January 20, 2009
Monday, January 19, 2009
boring day again .
went over to simei ite
to confirm about the system .
meet MP walked around alittle .
then got home and took alittle nap
before dinner start .
jus a borin day .
hopin for the msg .
Sunday, January 18, 2009
havent been updatin for almost 2wks .
been feelin sick&down this few days ,
my menses cramp esp
and havin weird dreams nightly .
jus now got up around 10+
with nosebleedin !
a day before the convention i had dinner at lerk thai .
hmm . got some photos from the tatt convention .
cute girl
paul booth
joseph
chris garver
jon-denn (twn)
and bought this poster!!
and not to forget ,
roland ....
after the tatt convention ,
things happened .
nd if ya readin my blog .
im not angry with you .
i jus need to know what happened that day .
jus leave me a msg . hope that you will .
yesterday , went over to my aunt's place .
did alittle talkin then she dye my hair for me .
no more ugly blonde hair !
then played Wii with my cous .
he is sooooo adorable .
even asked me to stay over night with him .
a few days back , had fresh bulgoggi
had some fun with my sis too .
nowadays , hooked to my psp again .
Loco Roco 2,
worms open warfare2
&
Tales of The World - Radiant Mythology.
Saturday, January 17, 2009
havent been updatin for a looooong time .
soon to be updated ****

Thursday, January 8, 2009
Wednesday, January 7, 2009
Tuesday, January 6, 2009
2appt on sunday by my friends was canceled .
mon was home the whole day ,
alone in the room ,
using comp mostly
and watched the last episode of 'Little Nonya'
today went to meet S at qsw ,
chat with C at the smokin area
then had lunch 3 of us tgt .
she brought her trackpants for alter
then we head over to jurong west in a cab
(and here's a pic)
with her bro for her work stuff .
she helped me with my nails
then we chatted in a straight bus to clementi .
and not to forget our FIRST movie and beach night photos
afterwards i headed back to qsw for dinner .
tomorrow gonna see a doc again
regardin my monster eyes and my tummyaches .
and then stay at home for the rest of the day .
tues accompanyin marshmallow to her checkup .
(♥)
Saturday, January 3, 2009
i went head over heels and nearly pulled the trigger .
never create another trouble with your own trouble *
Friday, January 2, 2009
met marshmallow . had pastamania for dinner .
waited for her friend J to came over ,
had Mango Sago for dessert together .
then watched movie . hanged out til 2am .
hmm , my life is full of ups&downs in a day .
am tired . and lost again .
jus as i thought things are turning better , it's worst again .
i need to make my decisions soon .
*When you stretch the truth , watch out for the snapback .
Thursday, January 1, 2009
yesterday , no movies with family
& no dinner with marshmallow .
went to eat subway then catch IpMan .
came back and changed the hammies babies bedding .
played psp and nothing much .

slept around 4am and got up at 12+ jus now .

going off soon to meet marshmallow .
we're going walkwalk and pastamania !!!

tomorrow P comin down to discuss tatt .
sun Q comin down with L .

oooh . everyday seems so monotone .

hmmm .

*a smile is an inexpensive way to change your looks .