busybecca*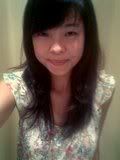 This time,
I wonder what it feels like,
to find the one in this life,
The one we all dream of,
but dreams aren't just not enough.
So I'll be waiting for the real thing,
I'll know it by the feeling,
The moment when we're meeting,
will play out like a scene,
Straight off the silver screen.
Screams

The way to love anything is to realize that it might be lost.
shops!
blackmarket 19 Jalan Pisang S199084 (along Victoria Street)
hide&seek
trolley
doinkydoodles
runway-mayhem
Thursday, April 23, 2009
i packed the room !!!!!!!!!!!!!!!!!!!!!!!!!!!
and left to meet WL for dinner and walk at tm1 .
we chatted til 1+am !
for soooo long , i havent been spendin my time like that .
really enjoyed myself even it's jus normal chatting .
really hope that i could do this more !

Friday, April 10, 2009
going back school soon .
marshmallow , waiting for ya sms or call after ya trip .
really hope you enjoy yaself there . =]