busybecca*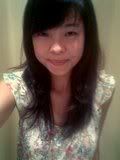 This time,
I wonder what it feels like,
to find the one in this life,
The one we all dream of,
but dreams aren't just not enough.
So I'll be waiting for the real thing,
I'll know it by the feeling,
The moment when we're meeting,
will play out like a scene,
Straight off the silver screen.
Screams

The way to love anything is to realize that it might be lost.
shops!
blackmarket 19 Jalan Pisang S199084 (along Victoria Street)
hide&seek
trolley
doinkydoodles
runway-mayhem
Sunday, March 2, 2008
life is amazin. it changes everyday. fast in fact.
sad happy frustratin irritatin tired lucky.
all kinda feelins u can get in a day.
one shud enjoy their life.
as in no matter how bad it gets.
at least u r stil alive.
ok, stop my crap.
i jus wann sum up now n end it wif.
im single n happy.
at last.