busybecca*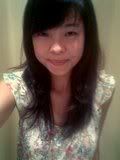 This time,
I wonder what it feels like,
to find the one in this life,
The one we all dream of,
but dreams aren't just not enough.
So I'll be waiting for the real thing,
I'll know it by the feeling,
The moment when we're meeting,
will play out like a scene,
Straight off the silver screen.
Screams

The way to love anything is to realize that it might be lost.
shops!
blackmarket 19 Jalan Pisang S199084 (along Victoria Street)
hide&seek
trolley
doinkydoodles
runway-mayhem
Monday, March 1, 2010
oh my , slept at 6am jus now .
am still at my cous place .
was watching clicknetwork.tv all the way .
damn hooked to them !
oh shite , im peeling now !
all thanks to the slight forgetfulness
of putting my sunblock due to
over excitingness for not beach vball
for the prev past 2Sats .
anyway , during the cny first 3days ,
was sooooo happy ! =]
my dad told the truth to all my bimbo relatives
that im entering ite this year . =]
then i won 20bucks at marcus's bday thru blackjack .
hanged out with my sis and cous more .
hope this coming wed gathering is a success .
tho i donno what is the main reason
that im looking forward to it , honestly .
i miss someone tho .
will never forget
that particular memory
you left with me ,
no matter what !